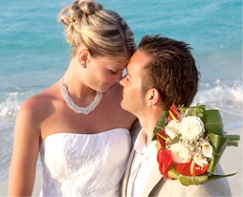 Custom Love Songs
Give your loved one a one-of-a-kind amazing gift unlike any other. There is no better way to tell someone how you feel then to do it with a song!
Perfect for Weddings, Birthdays, Anniversaries and more! Listen to our samples by Vincent James below and for more information please fill out our Custom Song Request.
The Voice is now in its 6th season and has yet to give us a singing star - yet American Idol has given us Kelly Clarkson, Carrie Underwood, Adam Lambert, Phillip Phillips, Daughtry, Kellie Pickler, Clay Aiken and more. I have a theory why this is happening - check out today's blog to see plus some additional insight from Inside TV plus American Idol alumni earnings from 2013
Please check out our new Indie Love Song artist of the month Sara Spicer with her song "Give me a Sign" playing above. Sara and our March artist Jeff Twardzik are both featured on our new Indie Love Songs page.
NEW - Vote for your Alltime Favorite Love Song & Alltime Favorite LoveSong Artist
Song Lyrics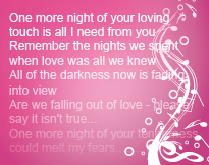 Find the lyrics to your favorite love songs here at LoveSongs.com. We have thousands of love song lyrics with new lyrics being added every month. Click on LYRICS to start searching today.
Wedding Music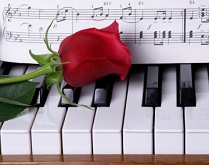 The right music can make your wedding perfect! Our wedding music section offers a multitude of suggestions for both the Ceremony and Reception portions of your special day. Click Wedding Music today to start planning the perfect music for your wedding!
Vote for Favorites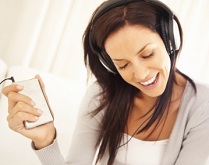 What is your favorite new love song on the radio and online? Tell us about it by voting here today and everyday! March winner was "Counting Stars" by OneRepublic with runnerup "All of Me" by John Legend. Voting charts were reset April 2nd with lots of new songs by artists like Demi Lovato, AVICII, and Shakira, and more! Click Here to VOTE!
What's that Song?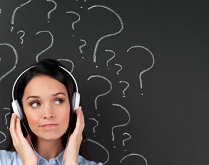 Have you ever heard a song somewhere, and wondered... "Who sings that song?" or "What is the NAME of that song???"
We all get frustrated when we hear a song somewhere and we're dying to know who sang that song. If you want help finding your song or artist please click on What's That Song Request and Mr. LoveSongs will help you look.