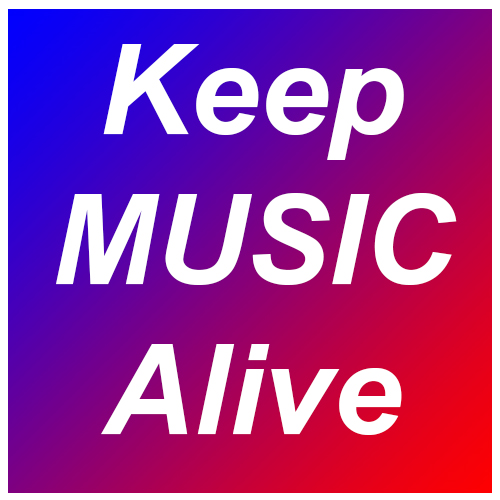 Keep Music Alive
Lovesongs.com is on a mission to promote the value and importance of music is in all of our lives: Academically, Therapeutically or just overall making us a happier society
We are now searching for inspirational stories, quotes & anecdotes for our new book "88+ Ways Music Can Change Your Life" coming out in March 2015. For more information on the "Keep Music Alive" Mission or to submit a story for the book, please visit Keep Music Alive
Update Required
To play the media you will need to either update your browser to a recent version or update your
Flash plugin
.
Composer, performer and musicologist Stef Conner is out to recreate music of the ages. More specifically music from the ancient Babylonian and Mesopotamian periods using clues she has discovered through research and her worldly musical experiences. To learn about Stef and her attempt to create music (and possibly love songs) from ancient times please check out todays Love Songs Blog
We at LoveSongs.com are embarking on a new Mission to help ""Keep Music Alive". Our goal to get 10 Million More Kids and Adults Playing Music so they too can enjoy the many benefits of being a musician, playing in a group or band and sharing their gift of music with their family friends and fans. Beginning today we'll be sharing inspirational music stories from all over the world each day with a new post. ...Read More
Song Lyrics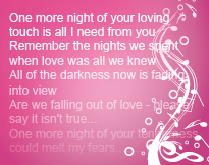 Find the lyrics to your favorite love songs here at LoveSongs.com. We have thousands of love song lyrics with new lyrics being added every month. Click on LYRICS to start searching today.
Wedding Music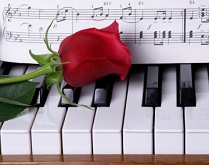 The right music can make your wedding perfect! Our wedding music section offers a multitude of suggestions for both the Ceremony and Reception portions of your special day. Click Wedding Music today to start planning the perfect music for your wedding!
Vote for Favorites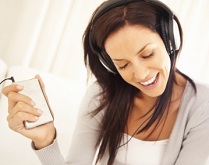 What is your favorite new love song on the radio and online? Tell us about it by voting here today and everyday! August winner was a tie between "Love Runs Out" by OneRepublic and "Me & My Broken Heart" by Rixton Voting charts were reset for September with several new songs by artists like Demi Lovato, Taylor Swift, Mary Lambert and MKTO. Click Here to VOTE today!
What's that Song?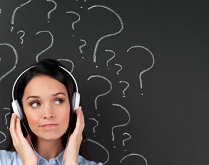 Have you ever heard a song somewhere, and wondered... "Who sings that song?" or "What is the NAME of that song???"
We all get frustrated when we hear a song on the radio or in a Movie/TV show and we're dying to know who sang that song. If you would like help finding your song or artist please click on What's That Song Request and Mr. LoveSongs will help you look.